The Little-Known World of Caterpillars The New Yorker
A 'Traffic Light' Outlook on the Kitchen and Bath Industry John Burns Real Estate Consulting. "A bellwether for consumer spending on home improvement."
Climate
EU governments sued for violating human rights through climate inaction France24

Fifty Degrees in the Persian Gulf London Review of Books
Water
What will the U.S. Supreme Court's decision on a Navajo Nation water rights case mean for other tribes? Colorado Sun
#COVID19
Assessing COVID-19 pandemic policies and behaviours and their economic and educational trade-offs across US states from Jan 1, 2020, to July 31, 2022: an observational analysis The Lancet. This factoid jumped out: "Employment, however, had a statistically significant relationship with restaurant closures and greater infections and deaths: on average, 1574 (95% UI 884–7107) additional infections per 10 000 population were associated in states with a one percentage point increase in employment rate. " Summary at CIDRAP.

'The Rage Would Come Out of Nowhere': Personality Change Has Emerged as a Symptom of Long Covid Rolling Stone
China?
War with China 'not inevitable', but helping Russia in Ukraine widens conflict: US General Mark Milley South China Morning Post

Why Is China Strengthening Its Military? It's Not All About War RAND

Hong Kong government announces measures to lure wealthy family offices Channel News Asia
Vietnam the epitome of a Belt and Road hedge Asia Times
Myanmar
US to announce more sanctions against Myanmar junta and Russian support for Myanmar junta 'destabilising' Southeast Asia: US envoy Channel News Asia. No, it's really not. Myanmar is all too stable, Russia or no. Sanctions won't help. Nor will NGOs. What would help the NUG is a few shipping containers of rifles and machine guns. Of course, that's no guarantee of a humane outcome, even if the NUG were to "win."
European Disunion
Is France on the road to a Sixth Republic? FT. Commentary:

 

#BREAKING Troubled, corrupt, sub-Scandinavian European nation of France descends deeper into anarchy with Emmanuel Macron regime instituting bloody clampdown on pro-democracy protests as the strongman battles for survival in country with gruesome history of elite beheadings.

— gathara (@gathara) March 24, 2023
Dear Old Blighty
"We Will See a Reunification Referendum Within the Decade" Der Spiegel (Furzy Mouse). Ireland.
New Not-So-Cold War
A Year Into War, Ukraine Faces Challenges Mobilizing Troops WSJ

No Letup in Bakhmut as Ukraine and Russia Brace for Battles Elsewhere NYT. Visegrad is Ukrainian disinformation and propogangda. So FWIW:

 

Offensive actions around Bakhmut are very difficult due to "rasputitsa" (Ukrainian mud season).

The situation won't improve before May.

This is the final chance to send large amounts of military aid that can arrive in time for Ukraine's spring offensive pic.twitter.com/0lG6JaVvcS

— Visegrád 24 (@visegrad24) March 25, 2023

Ukraine: "This is the final chance…." The West: "To the bare walls!" (except not really).

* * *

Blinken dismisses China's 'marriage of convenience' with Russia Channel News Asia

Biden thinks world 'vastly exaggerate' China-Russia alliance Andalu Agency and Joe Biden says no sign yet of China sending Russia weapons Al Jazeera

* * *

Denmark invites Nord Stream owner to recover mystery object Hurriyet Daily News. Wut.


* * *

'Now or Never':The Immediate Origins of Putin's Preventative War on Ukraine Journal of Military and Strategic Studies

Why pushing for the break up of Russia is absolute folly Responsible Statecraft

This NATO Ally is Building Strongest Army After Ukraine: Military Analyst Newsweek. Love the "This" clickbait. Poland.

* * *

What to do about the Zaporizhzhia nuclear power plant Brookings Institute. I searched on "shell[ing"]. The only usages where an agent is named come from Ukrainian sources, the agent being "Russia." Guys, come on.
Apocalypse: Operation Barbarossa Big Serge (Carolinian). A good read.
Biden Administration
B-a-a-a-d Banks
2024
Trump Exploits Little-Known Legal Loophole Where You Avoid Indictment By Not Committing A Crime Babylon Bee

DeSantis walks back 'territorial dispute' remark on Ukraine AP
Supply Chain
Russia slashes refining to maintain oil exports amid output cut – sources, Reuters calculations Reuters
Intelligence Community
Police State Watch
Police Sue Afroman for Humiliating Them By Making Art Out of Their Raid on His Home Jezebel
Tech
ChatGPT's API. A bug, instantly fixed, according to the thread:

 

This morning I was hacking the new ChatGPT API and found something super interesting: there are over 80 secret plugins that can be revealed by removing a specific parameter from an API call.

The secret plugins include a "DAN plugin", "Crypto Prices Plugin", and many more. pic.twitter.com/Q6JO1VLz5x

— 𝚛𝚎𝚣𝟶 (@rez0__) March 24, 2023

OK, now do the intelligence community's back doors.
Boeing
American Airlines to Temporarily Suspend Route Due to Boeing Dreamliner Delays WSJ
Sports Desk
How to fix baseball The Writing Shed
Feral Hog Watch
These Graphics Show Just How Bad Canada's Invasive "Super Pig" Problem Really Is Field and Stream
Zeitgeist Watch
Imperial Collapse Watch
Twenty Years Ago, the Iraq War Changed Everything — and Taught Elites Nothing Jacobin

20 Years Later, NYT Still Can't Face Its Iraq War Shame FAIR

Selling the Iraq War: a How-to Guide Counterpunch
Amazon kills DPReview, the best camera review site on the web Tech Crunch. Reading betweem the lines, Amazon never figured out how to enshittify it. I wonder if the DPReview could follow the successful Defector model, and form a co-op.
Class Warfare
Joy is good for your body and your mind – three ways to feel it more often The Conversation
People Can Win Matt Taibbi, Racket News
Antidote du jour (via):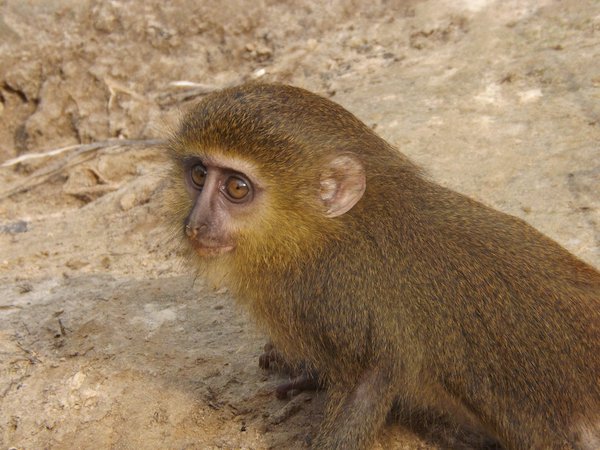 Bonus antidote:
Artists pic.twitter.com/8FNxTwFpgL

— Gabriele Corno (@Gabriele_Corno) March 22, 2023
See yesterday's Links and Antidote du Jour here.