This week, we speak with asset management expert Ted Seides, founder of Capital Allocators. His most recent book is "Capital Allocators: How the world's elite money managers lead and invest;" he is also the host of the popular "Capital Allocators" podcast, which reached 16 million downloads in June. Seides is a CFA charterholder and has an MBA from Harvard Business School.
He studied with David Swensen as an undergrad at Yale, and his first job was working for Swensen at the Yale endowment. What we now call the "Yale Model" was invested in stocks and bonds but also venture capital, hedge funds, real estate, timber, commodities, etc. before most market participants had considered those kinds of assets. As early as 1992, Yale's Endowment had a robust portfolio of venture capital and hedge funds, long before it became popular. He also explains why the post-financial crisis era has been so challenging for alternatives, and why the S&P 500 is not the proper benchmark for most.
It was a lot of fun listening to Seides explain how his infamous bet with Warren Buffett came about. As well known as this bet was — Hedge Funds vs S&P 500 — the background was quite amazing and his back and forth with Buffett led to a wonderful experience.
At 14 months into the bet, his pool of funds was up 50%. Buffett would note at the annual meeting, at the end of the morning session, by saying, "I am losing the bet, let's go to lunch."  Slowly but surely over the next 6 years, the market caught up.
Seides says the entire experience was utterly delightful. He and his colleagues ended up having annual dinners with Buffett, each of which was unique and wonderful. One of the dinners included Morgan Stanley CIO Steve Galbraith, who was friends with Jack Bogle. The result was Buffett got to host Bogle at the Berkshire Hathaway annual meeting.
A list of his favorite books is here; A transcript of our conversation is available here Tuesday.
You can stream and download our full conversation, including any podcast extras, on iTunes, Spotify, Stitcher, Google, YouTube, and Bloomberg. All of our earlier podcasts on your favorite pod hosts can be found here.
Be sure to check out our Masters in Business next week with legal scholar Cass Sunstein, who founded and leads Harvard Law School's program on behavioral economics and public policy. He authored several books, including the bestselling "Nudge: Improving Decisions About Health, Wealth, and Happiness." (written with Nobel Laureate Richard Thaler) and the New York Times best-seller "The World According to Star Wars." His new book is "Decisions about Decisions: Practical Reason in Ordinary Life."
Ted Seides Authored Books
Capital Allocators: How the world's elite money managers lead and invest by Ted Seides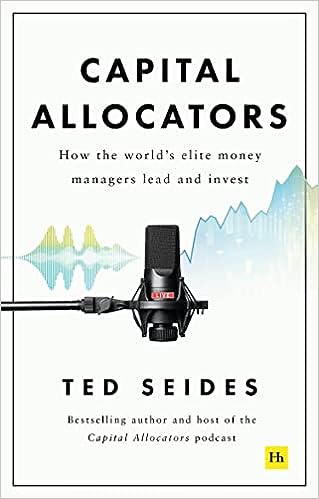 So You Want to Start a Hedge Fund: Lessons for Managers and Allocators by Ted Seides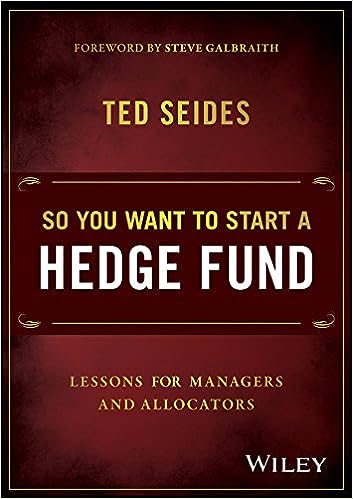 Ted Seides Favorite Books
Pioneering Portfolio Management: An Unconventional Approach to Institutional Investment by David Swensen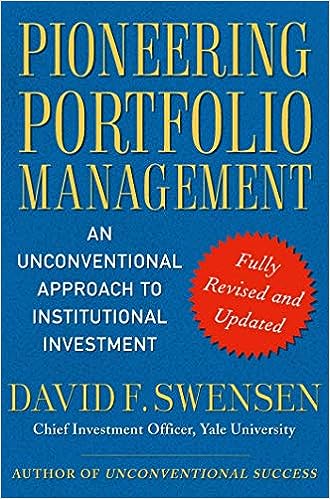 Unreasonable Hospitality: The Remarkable Power of Giving People More Than They Expect by Will Guidara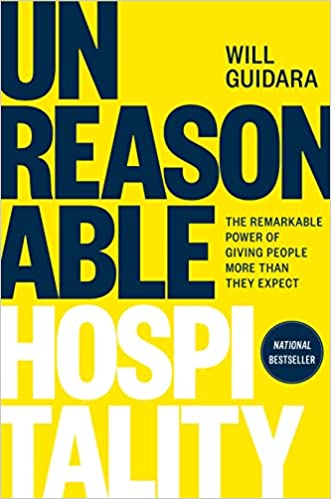 The Book of Basketball: The NBA According to The Sports Guy by Bill Simmons